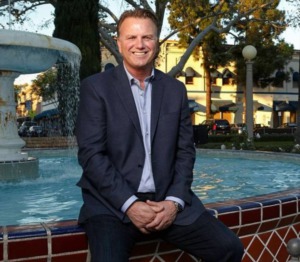 About Steve Ambuehl
The ability to build relationships is one of the most vital components in any great real estate professional's skill set. After all, when it comes to selecting a real estate agent, buyers and sellers have more options today than ever before. That's why it's impressive to meet a real estate agent like Steve Ambuehl, a seasoned expert with over 26 years of experience and a
lengthy list of repeat and referral clients—several of whom he's sold upwards of 10 properties over the years.
 "Building trust and nurturing solid relationships is one of my favorite aspects of the real estate profession," Steve explained. "While the market itself is constantly changing, the recipe for success—which is hard work and effective communication—will always remain the same."
Indeed, an unwavering work ethic and a commitment to delivering great service have worked well for Steve, who over the course of his career has closed more than $300 million in real estate sales and received some of the industries most coveted accolades, more than 20 times. Along with helping clients experience the very best value in buying and selling homes, Steve is also sought after for his ability to help property investors identify, purchase and manage strategic income properties.
A Yorba Linda resident who's called North Orange County home for most of his life, Steve followed his heritage and moved to Switzerland for two years after graduating from Canyon High School. This adventure not only enabled Steve to immerse himself in a new and unique culture, but to gain clarity on his own goals, values and aspirations.
 "My time in Switzerland taught me the value of community and work ethic," Steve stated. "When I returned home, I realized that pursuing a career in residential real estate, and not joining my family's business, was the right path for me. I couldn't be happier that I made the decision at such a young age to pursue my passion for building business relationships based on
trust."
Today, more than 26 years later, Steve remains happy and fulfilled with his career of helping clients buy and sell property.
When Steve isn't impressing his clientele with his signature brand of outstanding real estate service, he's spending time with his twin sons, who he considers to be his greatest achievement.
"Raising well-mannered young men with strong character is absolutely the most important thing I'll ever do," he said. "My sons make me incredibly proud, and nothing makes me happier than watching them grow."
For more information or to contact Steve directly for all of your real estate needs:
Steve Ambuehl
Ricci Realty
606 E Chapman Ave
Orange, CA  92866
DRE#01050358
714-612-4398
Testimonials
" Very Professional and great knowledge of the OC. He really helped to find properties that fit our lifestyle, location desires and budget! "
- Matt and Nickie
" Steve recently assisted me with the sale of some rental property. This was the second time I utilized Steve's services for the sale of rental property. This most recent property presented some unique challenges since it was an older property. Regardless, Steve was able to match the property with the right buyer and as a result, the sale was basically trouble free. I trusted Steve's expertise throughout the process and he definitely did not disappointment me. In my opinion, Steve is a true professional who I would not hesitate to recommend and I believe he keeps his client's interest at the forefront of his decisions. I give Steve five stars. "
- Charlie Chavez
" Steve sold our home for top value in less than a month even though we already moved out of state. You can trust Steve from the get-go. He gives expert advice and will answer all questions. Steve is a solid professional and has a cadre of support behind him. He is well known in the industry and will communicate the most difficult parts of the process into layman's terms. I found out Steve and I wrestled and graduated from the same high school and would not hesitate to reach out for him in the future. "
- Brian Young
" To sum it up you should pick Steve Ambuehl Because: He is professional He is on time at appointments He is ethical Has over 20 years of experience He knows the Yorba Linda and Anaheim Hills area "
- Tash Foti
" My wife and I are deeply grateful to be blessed with an honest man of integrity who stuck with us for over 2 years in our quest to find the perfect home. The man is a saint! We can't thank Steve enough. We knew what we wanted and even though we came close a couple times out of desperation, he did not push us to close the deal. Although I'm sure he wanted to ;) - he was like family to us! We interacted with a number of shady realtors, and are glad that Steve was an advocate for us. We highly recommend him to anyone looking to buy a home. Thank Steve - the Ortiz family. "
- William and Judy Ortiz
More Testimonials
Under Contract 1019 W 19th St
Santa Ana, CA 92706
Under Contract 3017 E Elgin Place
Orange, CA 92869